East Linton originally developed over the years because of its location on the banks of the River Tyne and the name Linton is most probably derived from the village waterfall which is called the Linn.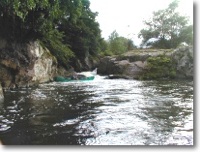 At one time East Linton was a busy working village full of working mills which were powered from the River Tyne. These included linen, flour and a distillery to name but a few. Preston Mill which was one of these mills built around 1599 still survives today; it is still in working condition, powered by the River Tyne and is open to visitors in the summer months. It also has a kiln attached to it.. Because East Linton is located in the heart of East Lothian's finest agricultural land it also had its own livestock market and slaughter house which produced meat for East Linton and many of the surrounding areas.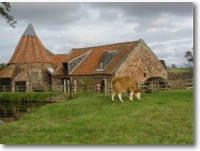 A bridge was built over the River Tyne during the 16th Century; this enabled easy access for travellers on the Great Northern Road between Edinburgh and London and enabled East Linton to be a staging post which caused the village to grow in importance. Many of the old original buildings still survive on this route today including the Linton Hotel (originally known as the Douglas Inn) which was a stop off point for many travellers and a change over point for mail coaches. In 1846 a railway station was built in the village on the Great North Eastern Railway line. This station was not only used for passenger use but also for goods. It became a vital link for the area in goods transportation especially during harvest time where farms would transport potatoes, sugar beet and other vegetables and grains to the station to be transported to Edinburgh and Leith docks.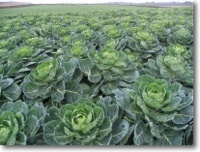 In the 1960's, the station was closed due to the lack of use, however the main East Coast line still goes through East Linton and the remains of the fine old Victorian Station can still be seen today.
Prestonkirk parish church which was built in the 18th Century , has its own built in chancel which is 13th century and is still in use today for local worship. One of the graves in the church yard belongs to Andrew Meikle who was the inventor of the threshing machine. Of course Andrew Meikle wasn't the only famous person to come from East Linton.John Rennie ,the civil engineer was born at Phantassie in 1761. John actually started off working as a millwright with Andrew Meikle then studied at Edinburgh University . In 1791 he moved to London where he started his own company and became a famous bridge builder.He is most famous for building Waterloo Bridge and London Bridge. John died in 1821 before the job was finished, however his son also called John Rennie took over and completed the bridge.

Another well known East Lintonian was John Pettie, Born in Edinburgh in 1839 he moved to East Linton with his family at the age of 13. It was while living in East Linton that he became an artist and this led him to attend the Trustees Academy in Edinburgh at the age of 16. From then on his work became well known, many of his paintings were used in book illustrations which brought him much fame. John died in 1894 but his work is still on showand one of these is his self portrait which hangs in the Tate Gallery. Another very fine East Linton artist is Robert Noble. One of his finest works ,'East Linton at Dusk',hangs in the local library.

Today, the village is one of the finest places to visitand is one of the most beautiful areas in East Lothian, steeped in history and surrounded by some of the oldest buildings. One of the main features in the village is the fountain with its four cherubs.This was built in 1882 and can still be seen working with its little cherubs pouring water out of their vessels into the main fountain. Also behind the fountain is St Andrew's Church, now a place of residence. The large clock in the tower, known locally as Jessie because some local lads climbed into the church spire and sprinkled a 'libation' on the clock, naming it after a local village lass. It was installed to commemorate Queen Victoria's Jubilee and is still kept in fine working condition to this day.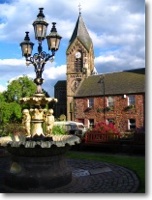 If you wish to add anything to this description please email us at: dunpender@electroniccottage.co.uk